Why Is My Exhaust Fan Making That Noise???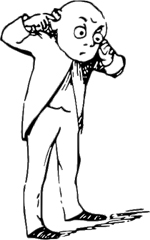 The basic commercial kitchen exhaust system consists of 3 components – the hood, ductwork, and exhaust fan. Ideally, the only sound coming from the system will be the typical hum of the motor running. As the only moving part within the system, an issue with the fan is the most likely cause of any unusual noises.
If the fan belt has stretched or is getting worn out you may hear a squeaking sound when the system is first turned on. A loose belt can also lead to slippage on the pulleys. If the sound persists the belt could be about to break. You will hear loud rattling if the belt has fully broken.
Occasionally foreign objects can get caught against the fan blades causing rattling noises. The blades can also become unbalanced by the accumulation of debris resulting in a vibrating sound. Fan blades typically run at 1750 RPM and unbalanced blades are one of the most common causes of the fan breaking.
Grinding noises can indicate that the bearings are becoming worn or are in need of lubrication.
Hearing a loud vibration may indicate that the screws that mount the fan have become loose or that additional screws are needed.
Adding fan maintenance service to your regular hood exhaust cleanings can help prevent many of these issues. If you are already hearing unusual noises give us a call and our certified technicians will come out to diagnose and repair the problem for you.
Trackback address for this post
Trackback URL (right click and copy shortcut/link location)
Feedback awaiting moderation
This post has 227 feedbacks awaiting moderation...

Comment feed for this post