Why Does My Service Report Say I Need Hinges?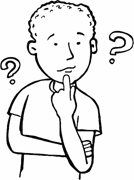 At some point it's possible that you will notice that our team has noted on the after-service exhaust cleaning report that you need hinges. While it may seem like a small thing, there are some very important reasons for paying attention to this note and scheduling the needed hinge repair or installation.
Aside from being required by NFPA 96 code, local ordinances and some insurance companies, fan hinges also play an essential role in the function and safety of your hood exhaust system:
Ease of access. Hinges allow the fan to be tipped back so that the inner compartment, fan blades and upper duct can be reached and maintained. When hinges are missing the entire bowl of the fan must be lifted out and placed on the roof. Not only is this dangerous for the crew (fans are very heavy) but it also lengthens the amount of time needed to properly service the fan.
Roof protection. If the fan must be placed on the roof, there is a risk of grease leaking onto the surface causing stains and damage from grease build-up. This build-up also increases the risk of slips and falls.
Damage prevention. The fan movement required for cleaning without functioning hinges greatly increases the chances of the wiring, fan or roof getting damaged. In addition to potentially having to pay for repairs, there is also an increased risk of fire should the wiring become damaged.
Improved performance and longer service life. Along with helping to prevent damages, hinges allow the service team to fully inspect, clean and perform maintenance on the fan.
Fortunately hinge repairs and installations are not lengthy or expensive. If you've seen "hinge repair/ installation" noted on your service report and would like to schedule or have further questions, please don't hesitate to contact us. We are always happy to assist you.
Trackback address for this post
Trackback URL (right click and copy shortcut/link location)
Feedback awaiting moderation
This post has 197 feedbacks awaiting moderation...

Comment feed for this post