September Food Industry Events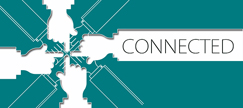 FOOD SAFETY & QUALITY ASSURANCE EXPERT EXCHANGE
The National Restaurant Association Food Safety & Quality Assurance Expert Exchange will take place September 13-14, 2021. This will be a virtual event with half day sessions taking place both days. With the goal of fostering communication among industry professionals, the event will cover various topics such as:
• How COVID-19 Altered the Food Safety Profession & Restaurant Business
• Successes & Failures of Leveraging the Food Code to Control the Pandemic
• How to Establish Safety, Trust & Brand Loyalty with Food Allergic Guests
• What Keeps State Health Department Employees up at Night?
There will also be 3 breakout sessions and a Leader in Food Safety award presentation. Registration is available on the National Restaurant Association webpage.
ORLA HOSPITALITY CONFERENCE
ORLA (Oregon Restaurant and Lodging Association) will host this year's Hospitality Conference at the Riverhouse in Bend, OR  on September 19th and 20th. In addition to networking opportunities and a vendor showcase, the event will include keynote speakers and breakout sessions. Among the issues that will be discussed are:
• Workforce Challenges: Tips, Training Solutions, & Turnkey Initiatives
• The State of Tourism & Hospitality in Oregon and Opportunities to Engage
• Restaurant Advocacy: Federal Activity & Emerging State Issues
• Pandemic Disruptions – How to Plan Future Forward
While this will be an in-person event, several safety precautions have been put in place to protect participants including requiring masks, social distancing, and a 100% refund policy for any COVID related participation issues. You can read more about these policies, as well as register to attend and read a detailed listing of the speakers and agenda, on the conference website.
Trackback address for this post
Trackback URL (right click and copy shortcut/link location)
No feedback yet

Comment feed for this post