RESTAURANTS Act Included In Revised COVID Relief Package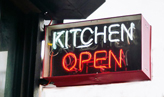 Today US Representative Earl Blumenauer (D-OR) announced via Twitter "...our bill to provide $120 billion to independent restaurants struggling to survive the pandemic is in a new relief package. What started as a Portland effort to #SaveRESTAURANTS is now a national movement. Vote is expected this week!"
The legislation is slated to provide $120 billion for independent restaurants and bars, bridging the gap between the amount of revenue earned in 2019 versus 2020. Unlike the Paycheck Protection Program (PPP), the money will be issued as a grant and will not need to be paid back. Funds may be used to cover mortgage or rental costs, payroll, utilities, supplies, and other costs deemed vital to a restaurant's survival. During the first 14 days minority, women, and veteran owned restaurants with an annual revenue of under $1.5 million will be prioritized.
House Speaker Nancy Pelosi and Treasury Secretary Steven Mnuchin have highlighted the act as a central component of any relief package. It has garnered bipartisan support with over 200 cosponsors in the House and 40 in Senate.
The Independent Restaurant Coalition (IRC), which was created to help save independent restaurants and bars impacted by the pandemic, has released a statement saying "Congress must quickly pass this COVID-19 relief proposal and give America's 500,000 independent restaurants a fighting chance to survive. By including the RESTAURANTS Act, the revised version of the HEROES Act is the best plan Congress has put forward to protect the livelihoods of the 11 million people employed by independent restaurants across the country." You can let your voice be heard via the Take Action page they have created on their website.
Trackback address for this post
Trackback URL (right click and copy shortcut/link location)
Feedback awaiting moderation
This post has 28 feedbacks awaiting moderation...

Comment feed for this post