Restaurant Revitalization Fund Offers Hope To The Restaurant Industry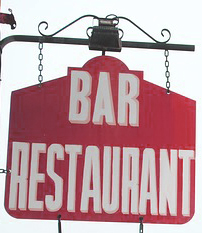 Today the American Rescue Plan, which includes the Restaurant Revitalization Fund (RRF), was signed into law by President Biden. Modeled after the RESTAURANTS Act introduced last year, the RFF allocates $28.6 billion specifically to the restaurant industry.
Restaurants, bars, caterers, tasting rooms, taprooms, and brew pubs with no more than 20 locations will be eligible to apply for tax-free grants of up to $5 million for individual locations or up to $10 million for operations with multiple locations. Amounts will be based on a business's pandemic related revenue loss as determined by subtracting its 2020 gross receipts from those in 2019.
The grants will be facilitated by the Small Business Administration. During the first 2 months $5 billion will be reserved for operations with less than $500,000 in annual revenue during 2019. Additionally, the first 3 weeks will see businesses owned by women, veterans, and those socially or economically disadvantaged given priority.
The money from these grants, which must be used by the end of 2021, may be spent on a wider range of expenses than seen in previous relief packages including, but not limited to:
 Mortgages and rent (prepayments not allowed)

 Utilities

 Food & beverage inventory

 PPE and cleaning supplies

 Construction expenses for outdoor dining

 Payroll
The inclusion of the RRF in the American Rescue Plan is the result of the efforts of groups such as the Independent Restaurant Coalition (IRC) and the National Restaurant Association (NRA) as well as members of the hospitality industry and political allies including Rep Earl Blumenauer and Sen. Chuck Schumer. As Tom Bené, President and CEO of the NRA, has stated "The creation of the Restaurant Revitalization Fund will be a catalyst to reviving restaurants and saving jobs across the country".
Trackback address for this post
Trackback URL (right click and copy shortcut/link location)
Feedback awaiting moderation
This post has 25 feedbacks awaiting moderation...

Comment feed for this post